Residensi Rumpun Bahagia is a leasehold apartment developed by PR1MA Corporation Malaysia located in Batu Berendam, Melaka. Completed in 2020, Residensi Rumpun Bahagia comprises of 600 units with 4 layouts offered.
Residensi Rumpun Bahagia showcases various amenities within its surrounding area of Batu Berendam such as;
Education
· Akademi Kastam Diraja Malaysia
· Sekolah Menengah Kebangsaan Notre Dame Convent
· Kolej Kejururawatan Kesihatan Nilam
Commercial
· Plaza Melaka Sentral
· Aeon Mall Bandaraya Melaka
Medical
· Hospital Melaka
· Hospital Pantai Ayer Keroh
Accessibility
· Lebuh AMJ
Residensi Rumpun Bahagia is equipped with multipurpose hall, kindergarten, nursery, playground and prayer room.
There are various types to choose from;
Type A/A(M) : 850 sqft (3 Bedrooms + 2 Bathrooms)
Type B/B(M) : 1,000 sqft (3 Bedrooms + 2 Bathrooms)
Type B1/B1(M) : 1,000 sqft (3 Bedrooms + 2 Bathrooms)
Type C/C(M) : 1,150 sqft (3 Bedrooms + 2 Bathrooms)
Register your interest with us or PR1MA now to learn more!
About PR1MA Rent-to-Own Scheme
PR1MA Rent-to-Own scheme is created in collaboration with Maybank to allow Malaysians to own their dream home. Home buyers can enjoy the following benefits:
• Low upfront costs with 100% financing and zero down payment
• Low monthly payment for the first five (5) years
• Controlled and affordable house prices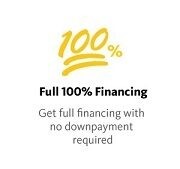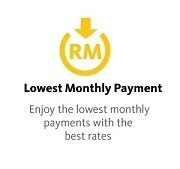 About PR1MA Corporation Malaysia
PR1MA Corporation Malaysia (PR1MA) was established under PR1MA Act 2012. The main business of PRIMA is to plan, develop and construct a modern, comfortable and high quality homes for the middle-income group across Malaysia.