Residensi Alam Damai is a leasehold apartment developed by PR1MA Corporation Malaysia. Located in Alam Damai, Kuala Lumpur, this leasehold apartment was launched in December 2016 and completed in June 2017. Residensi Alam Damai comprises of 2,074 units with 4 layouts offered.
Residensi Alam Damai showcases various amenities within its surrounding area of Alam Damai such as;
Education
· Sekolah Kebangsaan Alam Damai
· Sekolah Menengah Kebangsaan Alam Damai
· Maktab Polis Diraja Kuala Lumpur
Commercial
· AEON Big Taman Hussein Onn
· Cheras Sentral Mall
Medical
· Hospital Columbia Asia
Accessibility
· Cheras – Kajang Highway
· MRR2

Residensi Alam Damai is equipped with community hall, kindergarten, nursery, playground, Sky Garden and prayer room.
There are various types to choose from;
Type A1 : 935 sqft (3 Bedrooms + 2 Bathrooms)
Type A2: 1,048 sqft (3 Bedrooms + 2 Bathrooms)
Type A3 : 995 sqft (3 Bedrooms + 2 Bathrooms)
Type A4: 662 sqft (1 Bedrooms + 1 Bathrooms)
Register your interest with us or PR1MA now to learn more!
About PR1MA Rent-to-Own Scheme
PR1MA Rent-to-Own scheme is created in collaboration with Maybank to allow Malaysians to own their dream home. Home buyers can enjoy the following benefits:
• Low upfront costs with 100% financing and zero down payment
• Low monthly payment for the first five (5) years
• Controlled and affordable house prices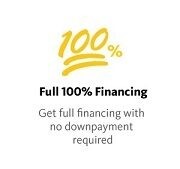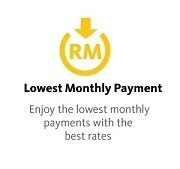 About PR1MA Corporation Malaysia
PR1MA Corporation Malaysia (PR1MA) was established under PR1MA Act 2012. The main business of PRIMA is to plan, develop and construct a modern, comfortable and high quality homes for the middle-income group across Malaysia.